Queen Elsa!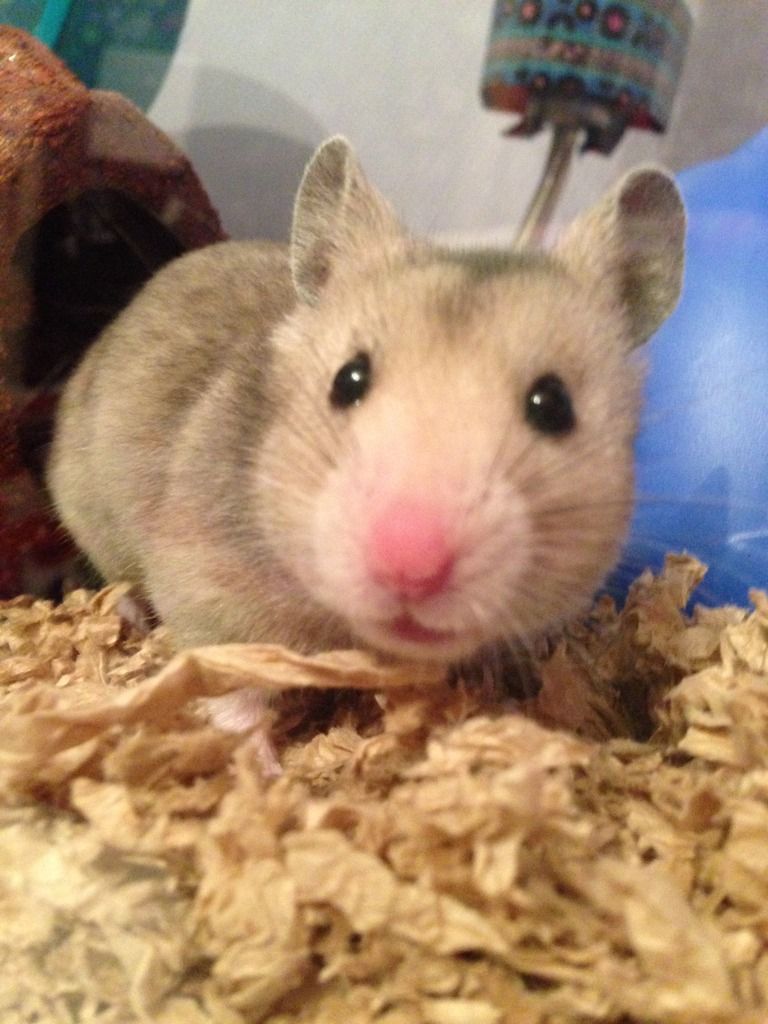 Elsa is an elegant four month old Silver Grey Umbrous Syrian hamster (Wow, now that's a regal coat color!).
A shy little ham, she insists to be cuddled by her loving owner (Forum Member MyFrozenFriends) daily, or she gets very bored and dissatisfied!
She currently occupies a 75-gallon castle, and noms away at her daily diet, avoiding her desserts as much as possible.
Desserts are just not.. ladylike! she insists.
Doesn't that face just say "Royal" to you
?