Sugar and Sage!
For the first of two hamster spotlights for this week, I'd like you to meet Sage!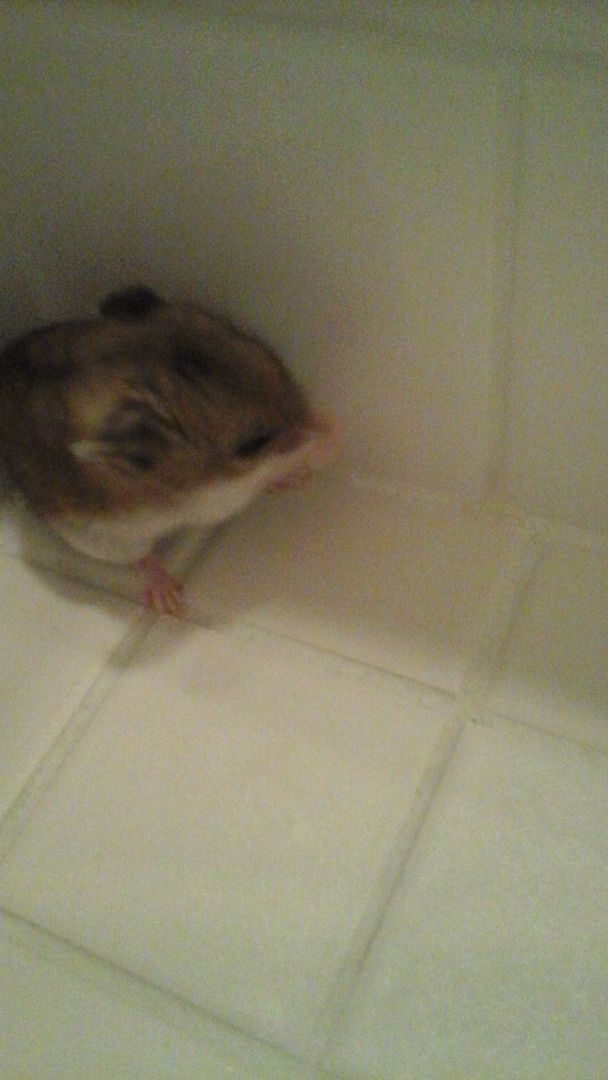 Meet Sage, an absolutely ADORABLE Chinese Dwarf between the ages of 8-9 months.
Dwarfluver is in the process of taming her, and she is almost done.
Though she is obsessed with burrowing, she prefers to be very clean, as you can see in this picture.
Her top favorite food? Sunflower seeds. Her top skill? Digging a nest.
Her most loved person in the universe? Dwarfluver!
Thanks, Dwarfluver, for sending some pics and info about your ham!